Regular price
$44.99 USD
Sale price
$39.99 USD
Unit price
/
per
Sale
Sold out
Dreaming of the ultimate Washington State adventure? Dive into a world of exploration with our Washington State Bucket Journal, curated especially for wanderers at heart like you. Whether it's the iconic state parks or the hidden gems off the beaten path, this journal will guide you through an unforgettable journey in Washington.

Discover details of 140 magnificent state parks, heritage sites, and recreation areas. Each is handpicked to spark the explorer in you.
To make your excursions hassle-free, we've meticulously categorized parks into nine breathtaking regions:
Coastal Region: Where waves whisper tales.
North Central Region: Mountains, myths, and magic.
North Puget Sound Region: Serenity at the sound.
Northeast Region: Raw nature's canvas.
San Juan Islands Region: An archipelago of dreams.
South Central Region: Deserts, dunes, and beyond.
South Puget Sound Region: Echoes of ancient forests.
Southeast Region: Where the sun greets the green.
Southwest Region: Wild heart of Washington.
Unlike any other guide, our bucket journal empowers you to script your own journey. Choose a state park or historical site and carve out an itinerary that's uniquely yours.
Your Ultimate Guide to Washington State Adventures:
Stay Over & Stargaze: Parks with camping and accommodations have light orange pages. Plan on the left, record memories on the right, and by the end, you'll have a thoughtful chronicle of your trips.

Day Explorers' Delight: For those quick getaways, parks meant for day use are on green pages. Perfect for spontaneous day trips or a picnic break during longer journeys.
Regardless of how you choose to explore, each page becomes a snapshot of your memories, making the Washington State Parks Bucket Journal more than just a guide – it becomes part of your story.
So, strap on your boots, grab your journal, and let's uncover the wonders of Washington State together. Dive deep into its beauty and return with tales only you can tell. Happy exploring! 🌲🌄📖  
Print Size: 8.5 inches wide by 11 inches tall
Delivered as a spiral-bound book
Page Count: 242 pages
View full details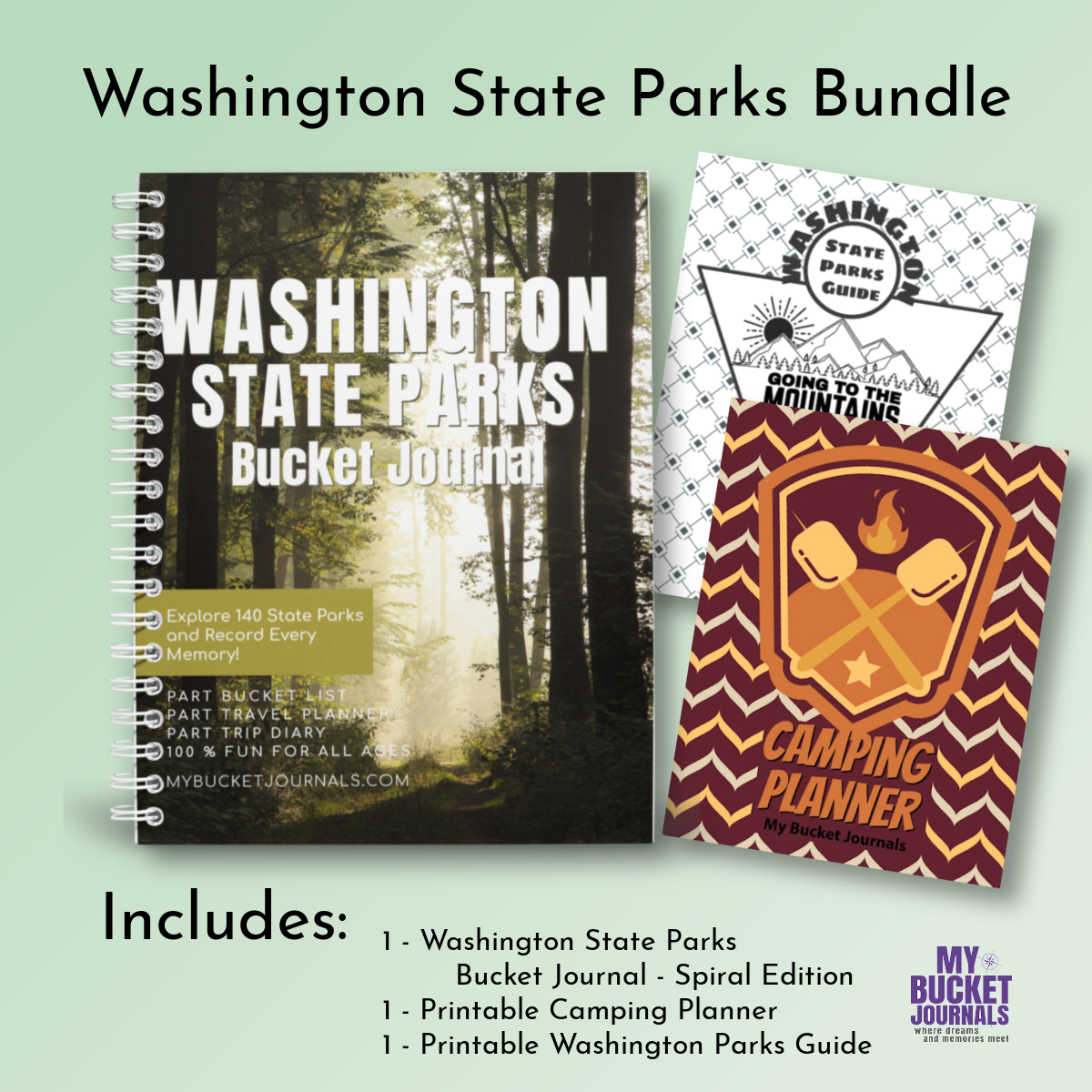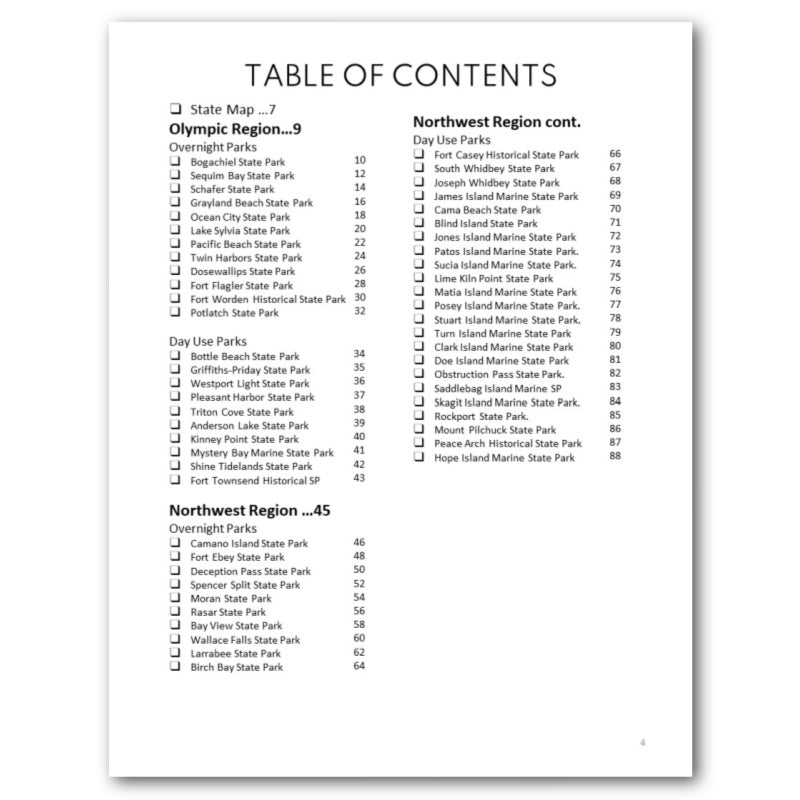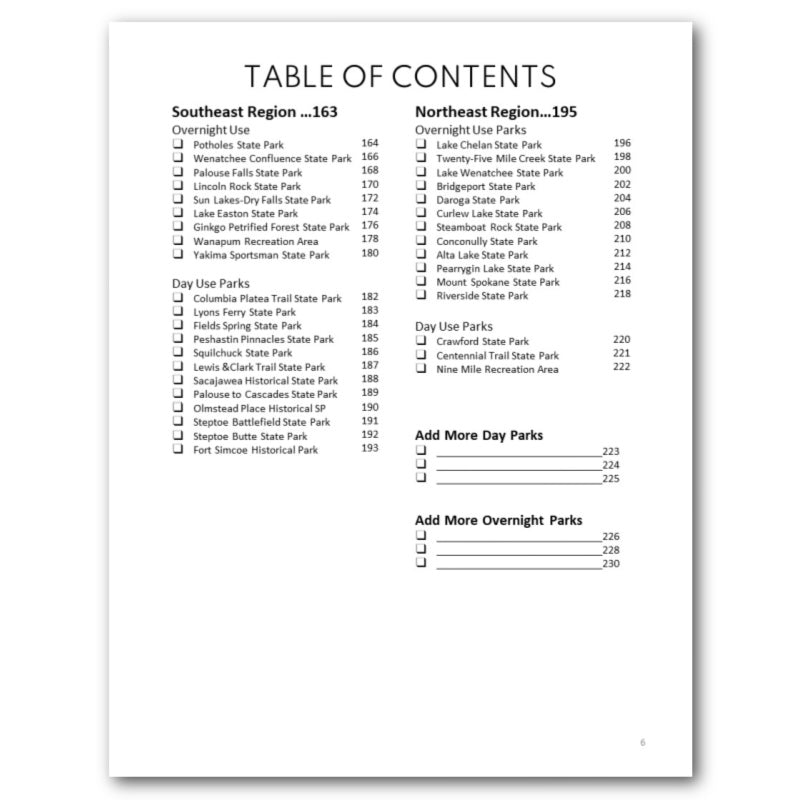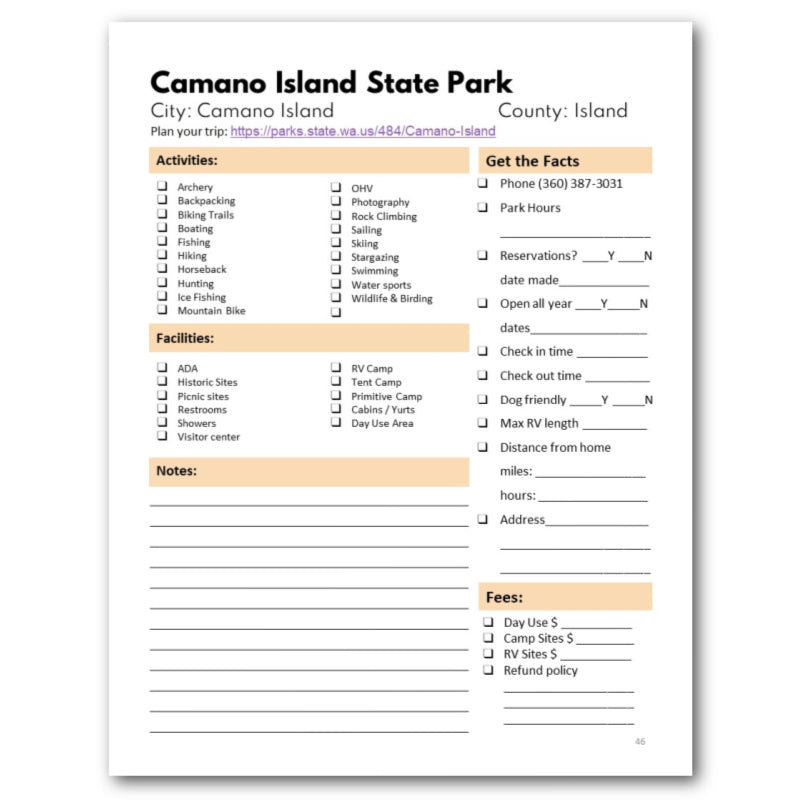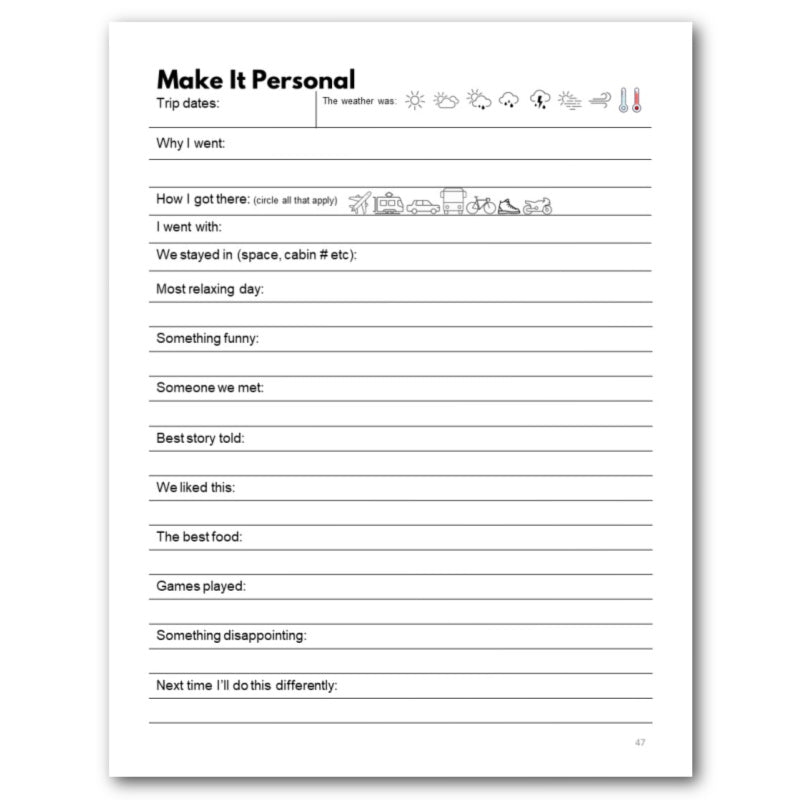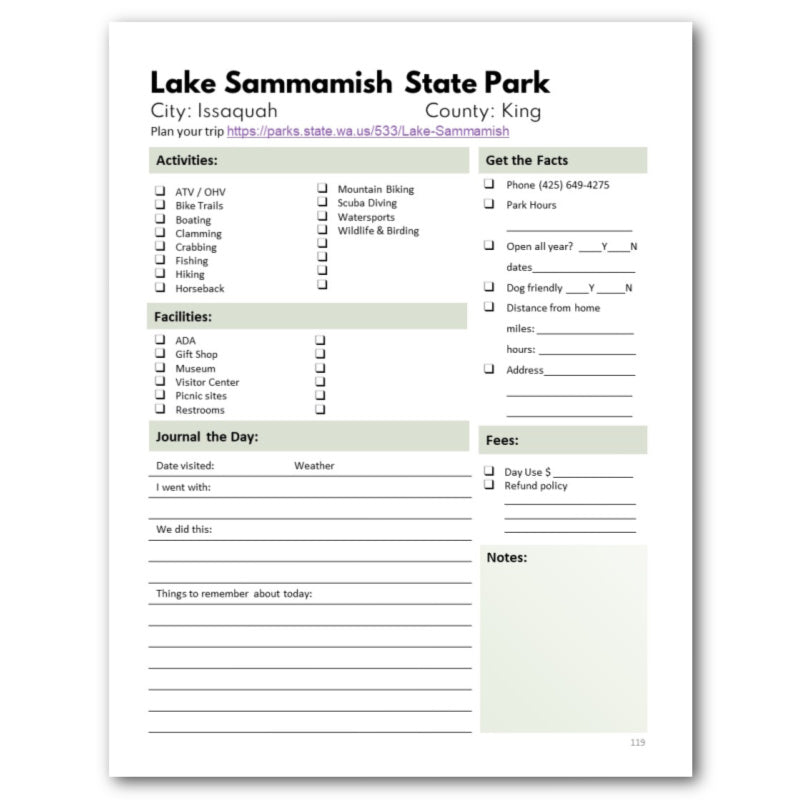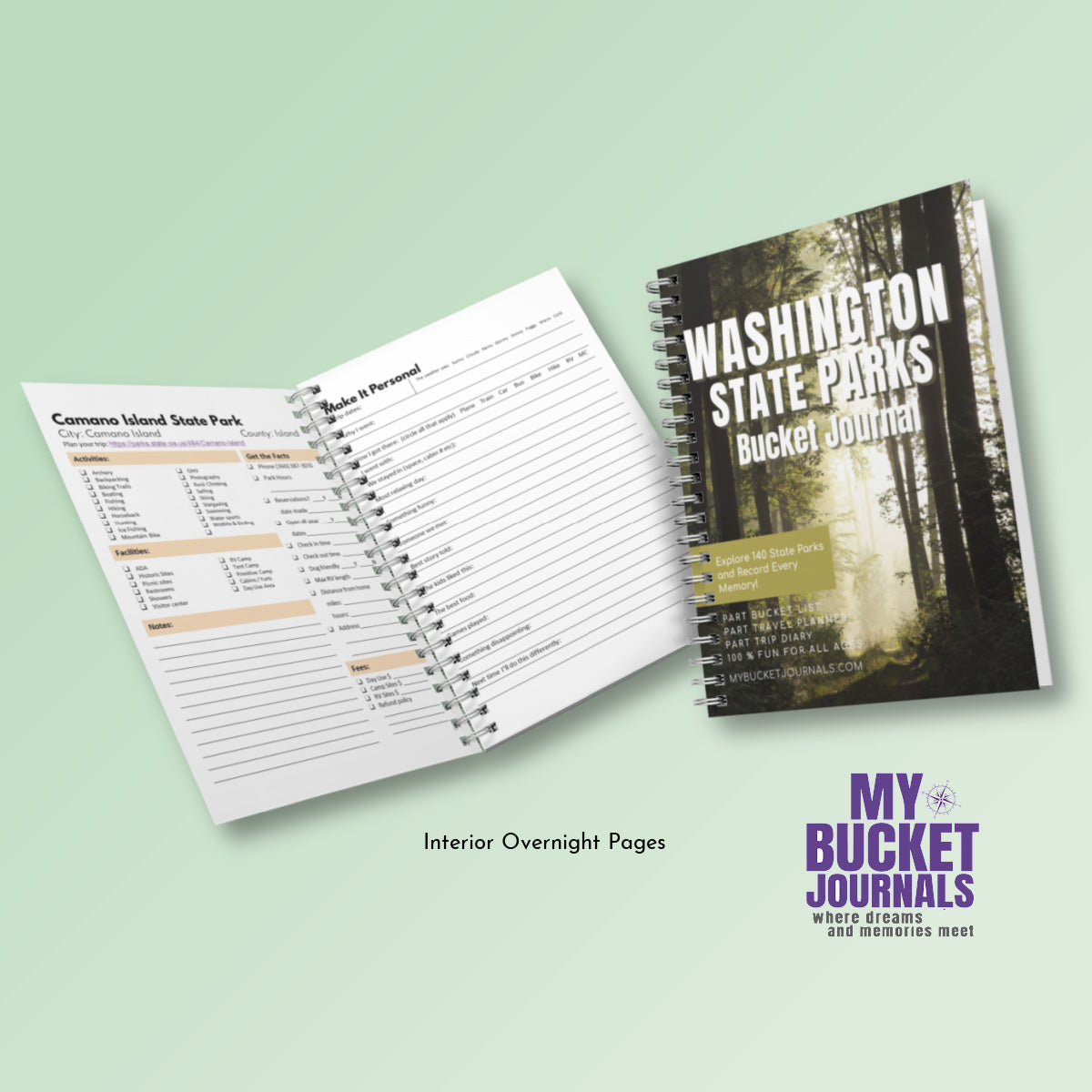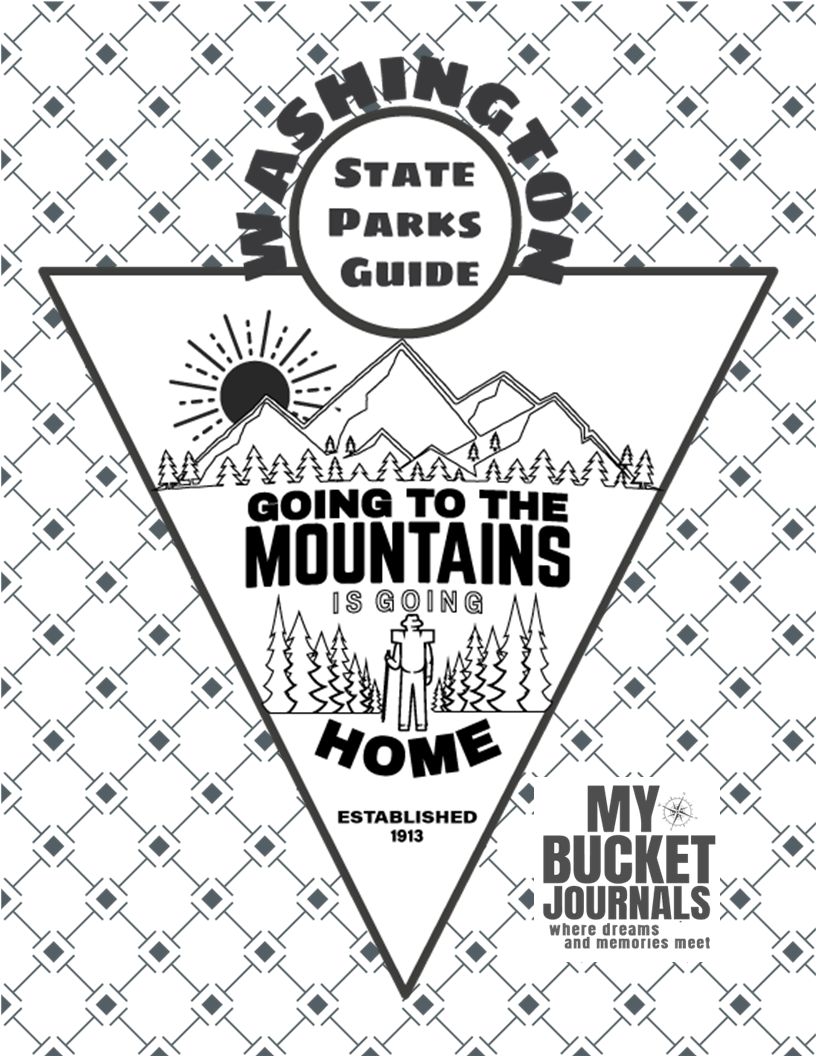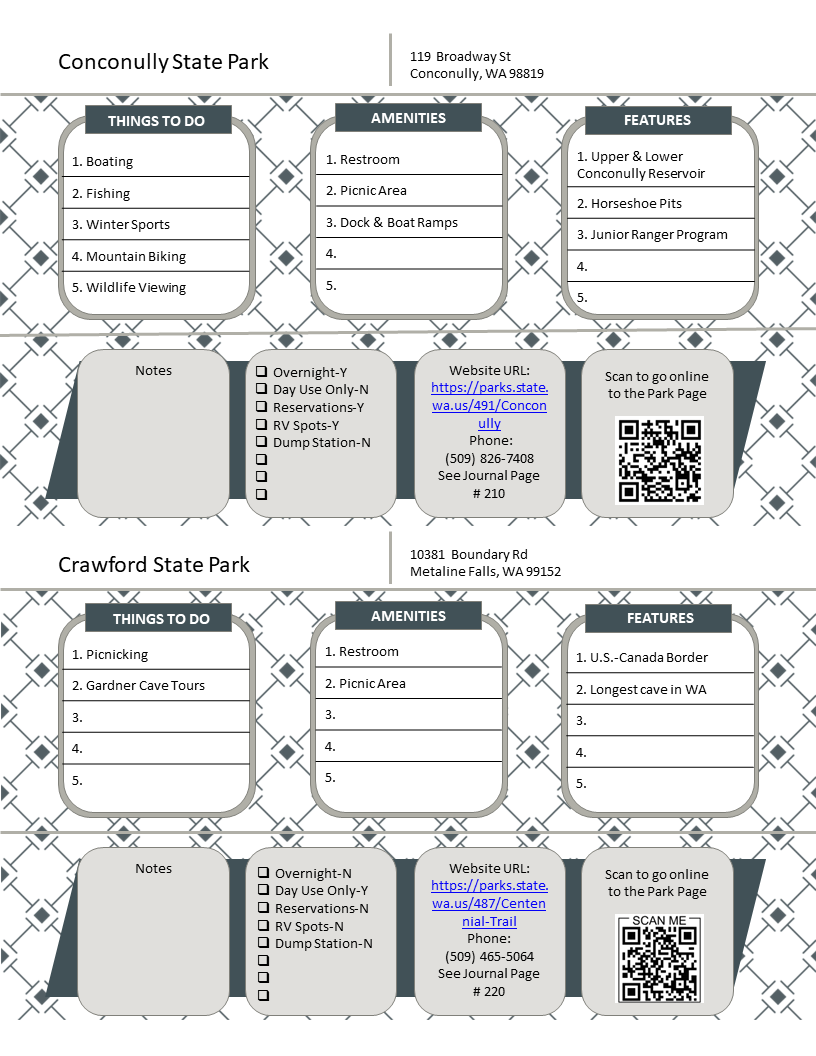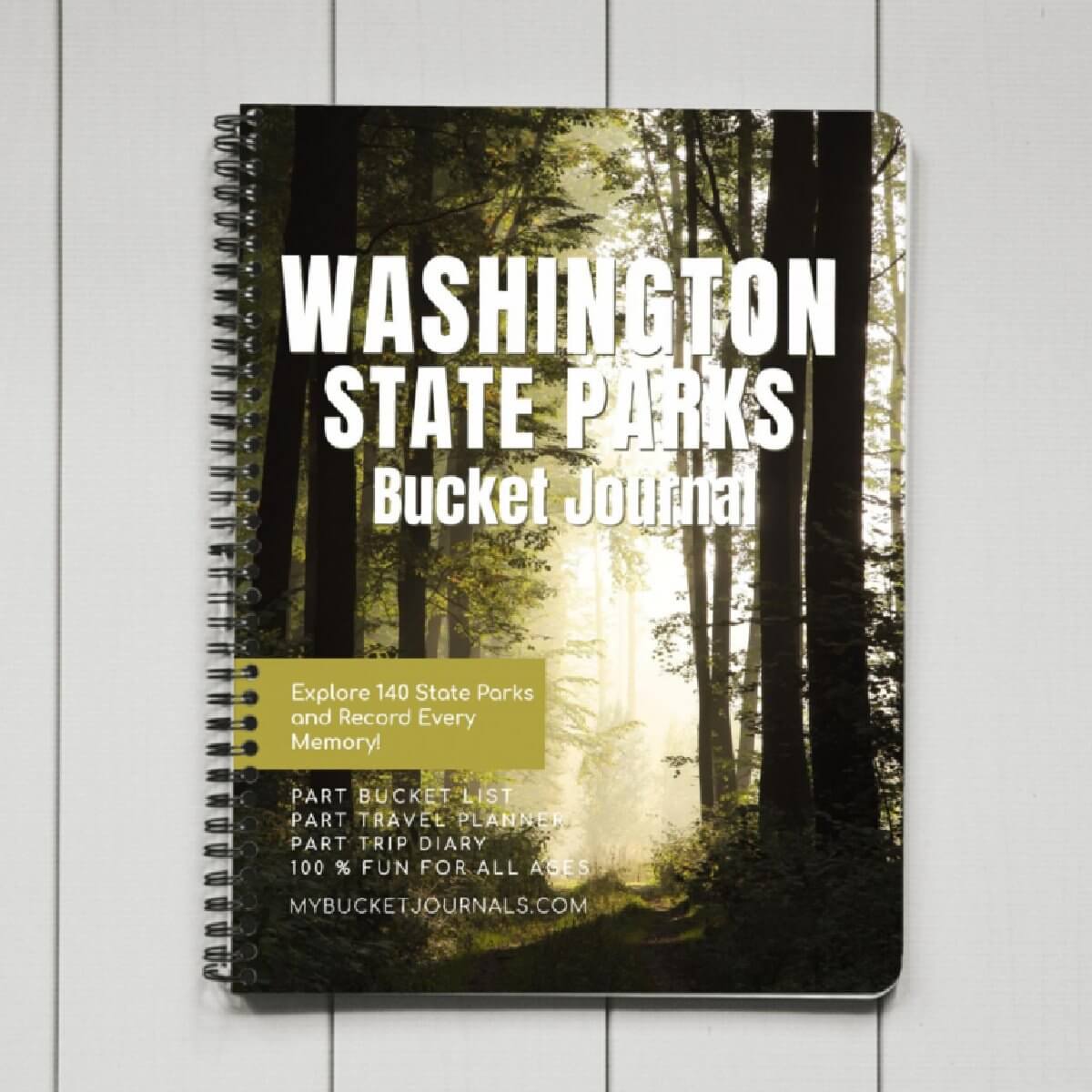 Bundle & Save
Save when you choose multiple Bucket Journals the perfect gift to encourage self growth and accountability.
Bundle & Save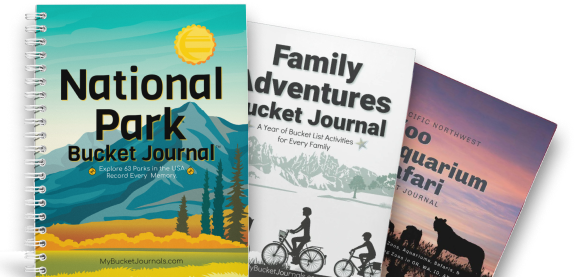 Save up to 25%

when you pair multiple bundles together.