Regular price
$44.99 USD
Sale price
$39.99 USD
Unit price
/
per
Sale
Sold out
Have you ever read a good book, had tons of "aha" moments and takeaways, and been SUPER motivated to implement what you've learned?  But what happens next is all too common.  Days go by, then weeks, then months, then years. In other words, life happens, and the content from the book you read becomes a distant memory.

The Book Takeaway Bucket Journal solves that problem!
Through guided prompts and thought-provoking questions, The Book Takeaway Bucket Journal gives you an easy and efficient way to document the best parts of the books you read, so you always have a place to review them and apply the material. You can revisit your takeaways any time you want, quickly re-absorbing the content, as if you've just read the book again!
How to
 

Use the

 

Book Takeaway Bucket Journal.

This is NOT just writing a summary of a book you read!

This is a guided exercise... driven by stimulating prompts and questions, to help you identify the key points and takeaways that apply specifically to YOUR life and YOUR situation. 

Since our minds cannot remember everything we learn, this Bucket Journal will help you take your favorite parts from a book and organize them, so you can take ACTION on them and apply them in your everyday life.

Thought-provoking prompts and questions to dig in and get the most from the content (some examples below):
3 Things I Want to Remember From This Book
ONE Change I Will Make Right Now to Apply This Book to My Life
Favorite Quote From the Book
What's ONE Question I'd Ask the Author If We Were Having Lunch Together?
How Does This Book Apply to What's Happening in My Life Right Now?
What Challenged, Changed, or Confirmed What I Already Knew?
Plus many more inspiring prompts to bring out the most from the books you read!
Room to Document Your Thoughts on 100 Non-Fiction Books.
Perfect For All Types of Genres, Including Books About Business, Personal Development, Spirituality, Heath, Fitness, Parenting, Psychology, and More!
Product Specifications

Journal Size: 8.5x11 inches
Delivered as: a spiral-bound journal
Page count: 230
View full details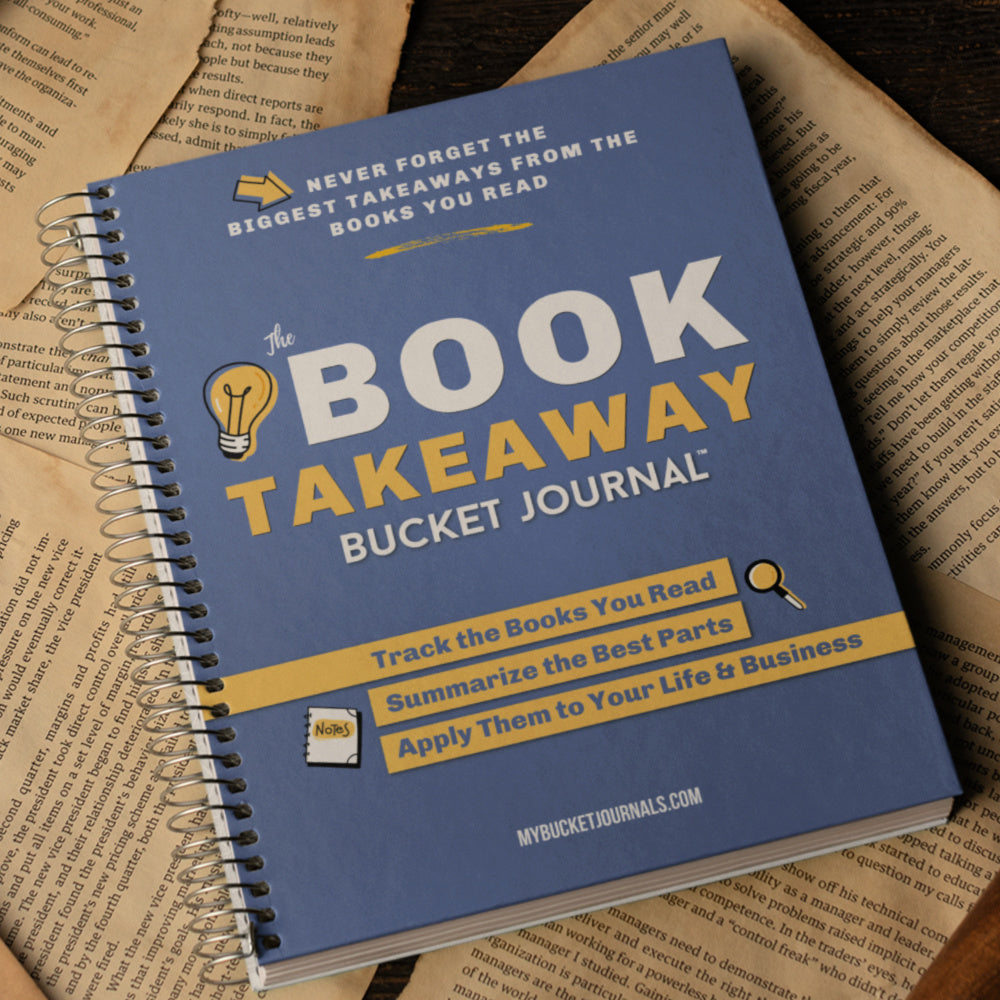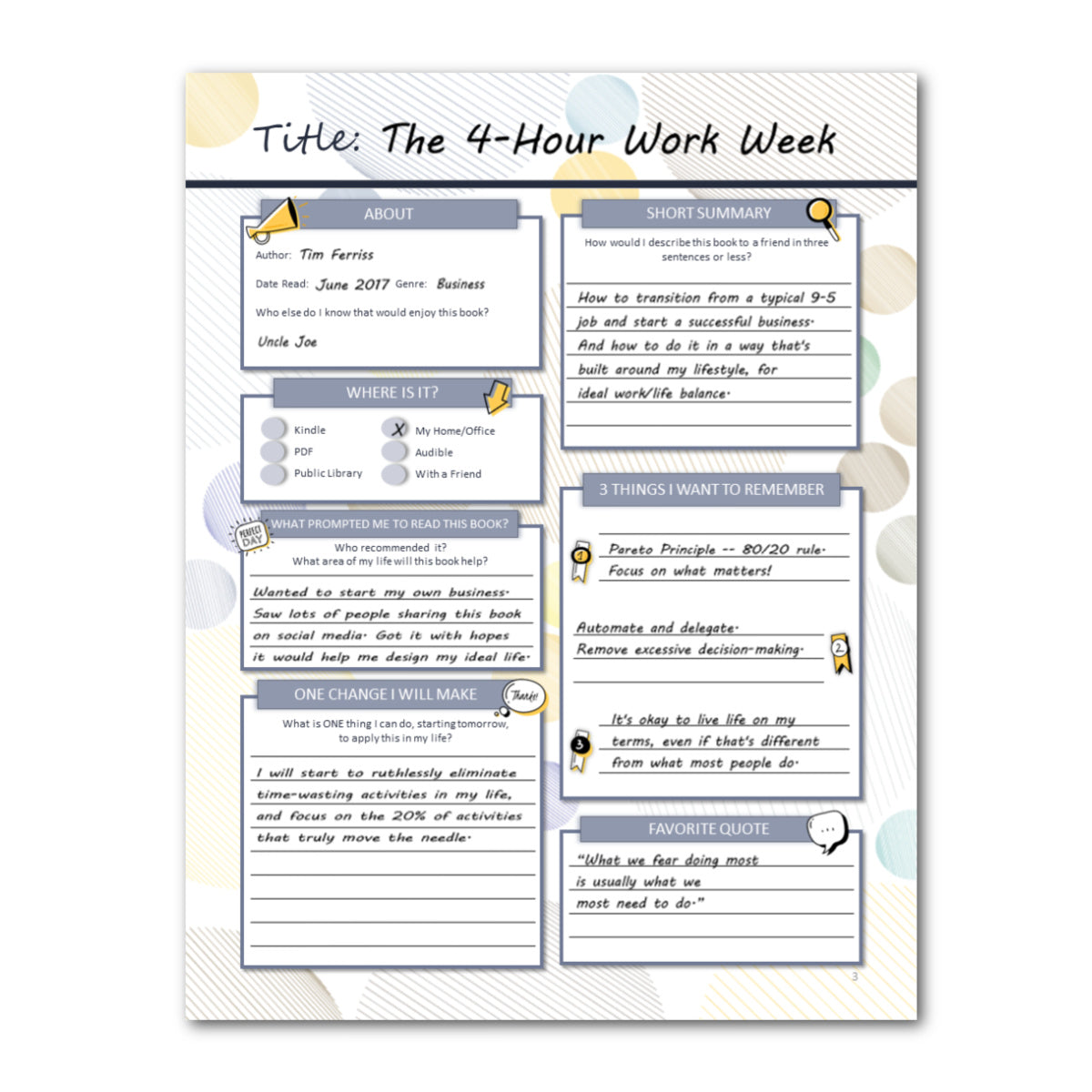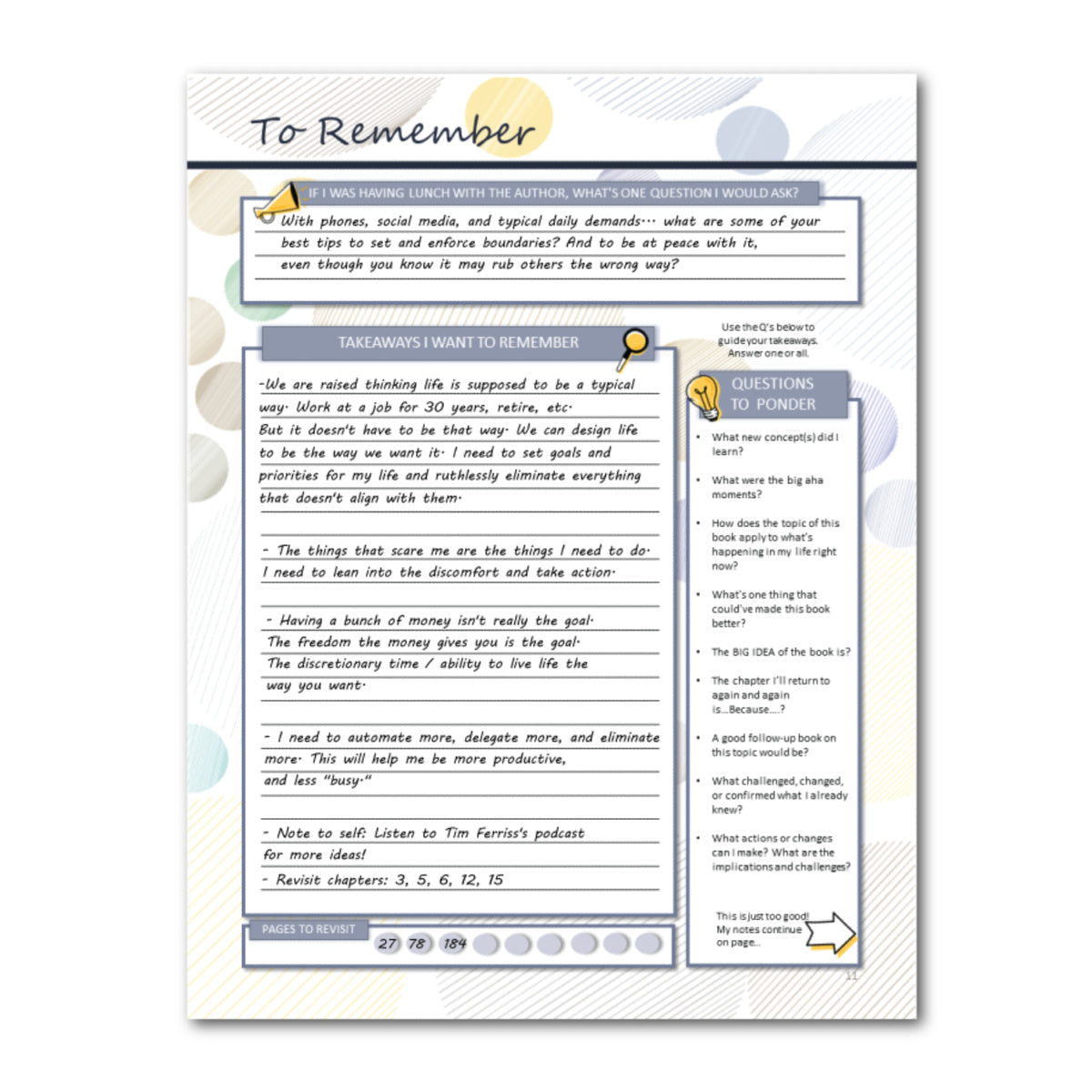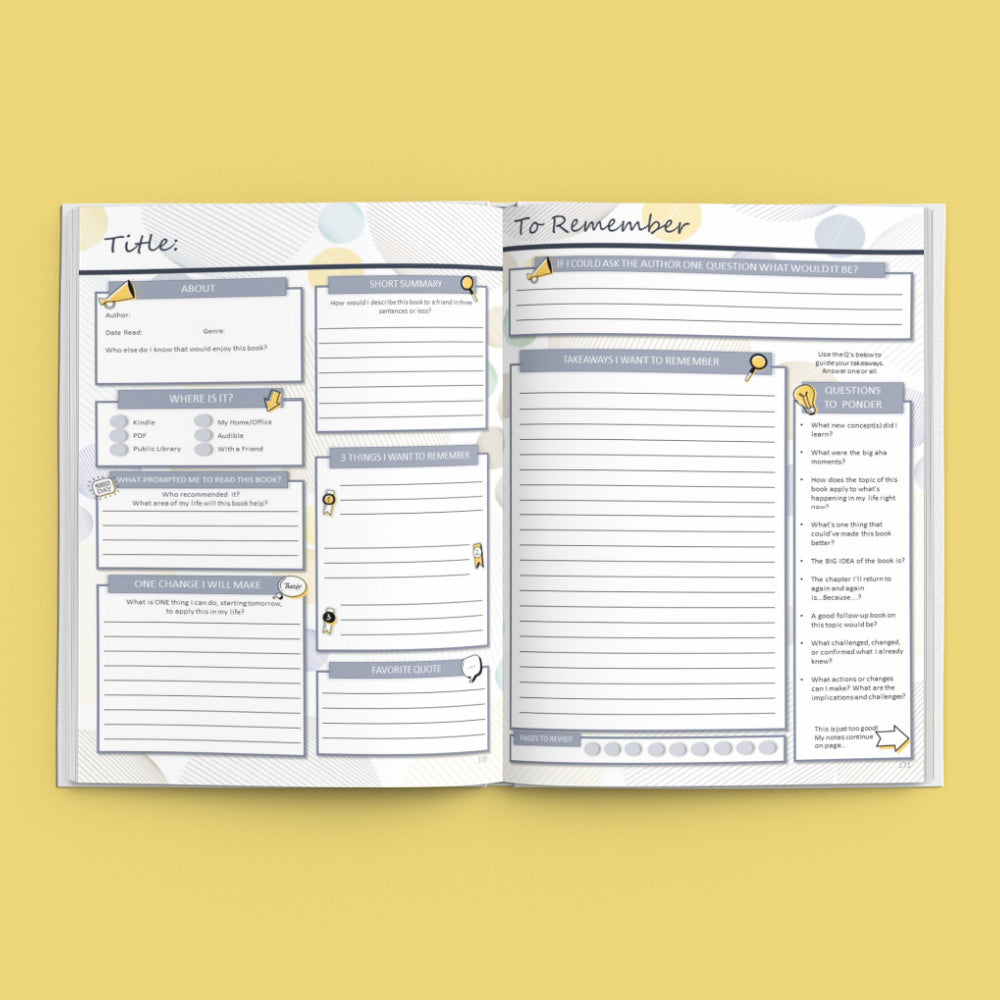 Bundle & Save
Save when you choose multiple Bucket Journals the perfect gift to encourage self growth and accountability.
Bundle & Save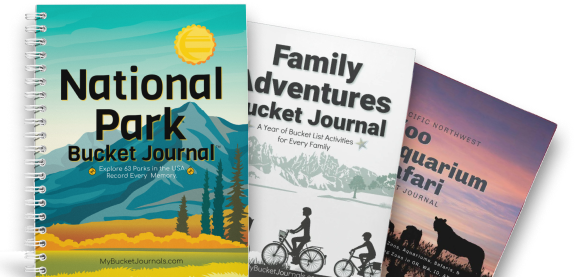 Save up to 25%

when you pair multiple bundles together.