Regular price
$44.97 USD
Sale price
$39.97 USD
Unit price
/
per
Sale
Sold out
Grandparents lives are filled with stories and memories. The tradition of telling these personal stories goes back as far as human history does.
Throughout the centuries, stories have been passed down from generation to generation. They are the fabric of our lives and help us understand who we are and where we came from, what we believe in, and how we deal with life's adversities and triumphs.
While a grandparent may feel a story about their childhood is insignificant, a small detail of their upbringing could mean the world to a current or future grandchild!

Don't miss the opportunity to pass down the stories of Grandmothers and Grandfathers!

How to Use the My Life Story Bucket Journal - For Grandparents
This journal is laid out in chapters chronologically from your childhood to adulthood, and everything in between.
There are numerous questions you can ask a grandparent (or they can answer themselves) in each chapter about parts of their life, from growing up to marriage, to work life and hobbies.
Chapters Include: 
Basic Information "About Me" 

Childhood Memories 

Fun & Friends 

Family Ties 

School Days - Elementary & Middle School Years

High School & Teen Years

Young Adult Years

Jobs & Careers

Relationships & Marriage

Parenthood

Community & Hobbies

Retirement Years

Reflecting Back On Life

Twenty Questions

Additional Awesome Questions

A Few Of My Favorite Things

The information added to this journal will become priceless to current loved ones and those not even born yet. The memories and stories are powerful connections to their past and can be therapeutic for you to think about and record.

Product details:
Print Size: 8.5 inches wide by 11 inches tall
Delivered as: spiral-bound journal
Page Count: 145 pages

This Bucket Journal comes in other versions:
My Life Story Bucket Journal - Digital [print ready] PDF download

View full details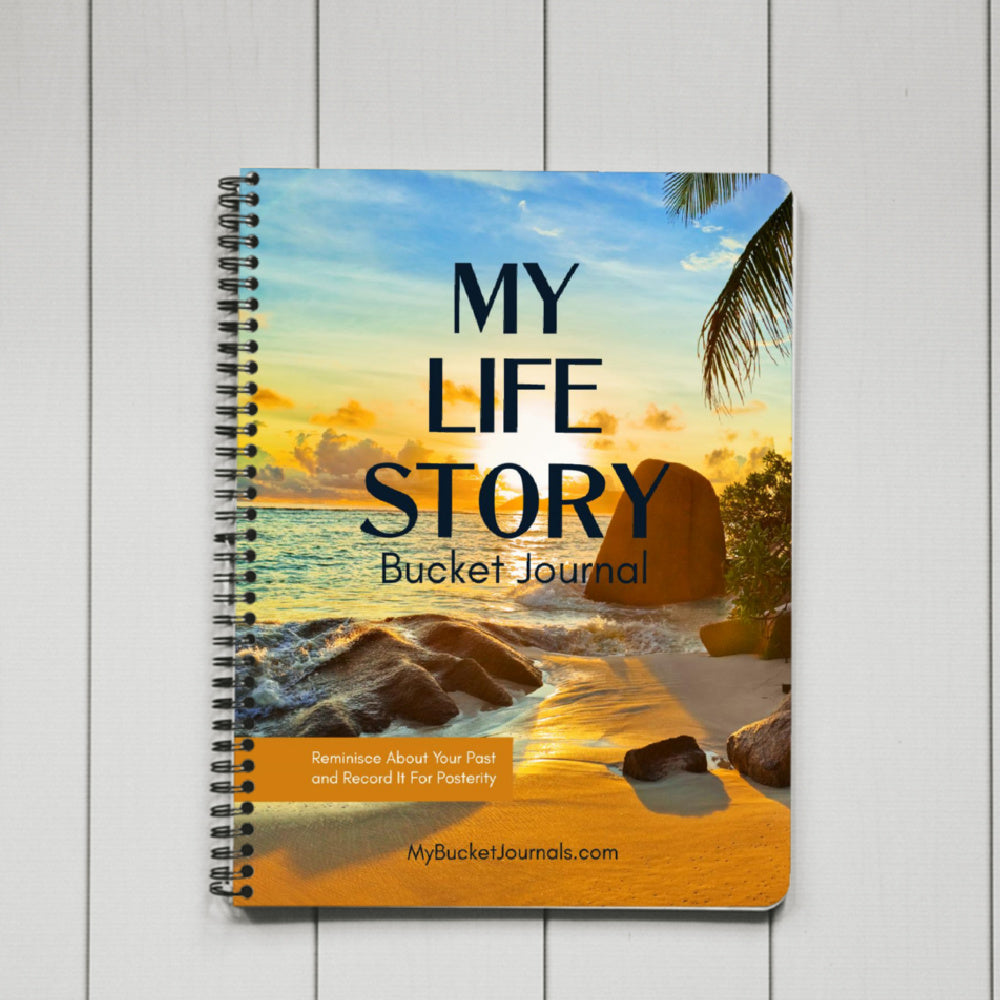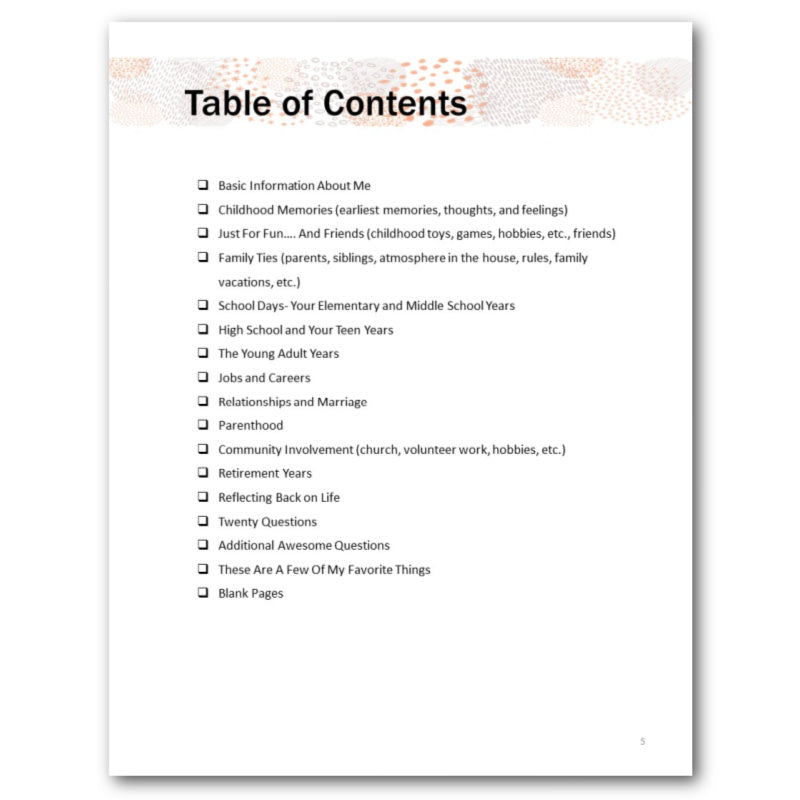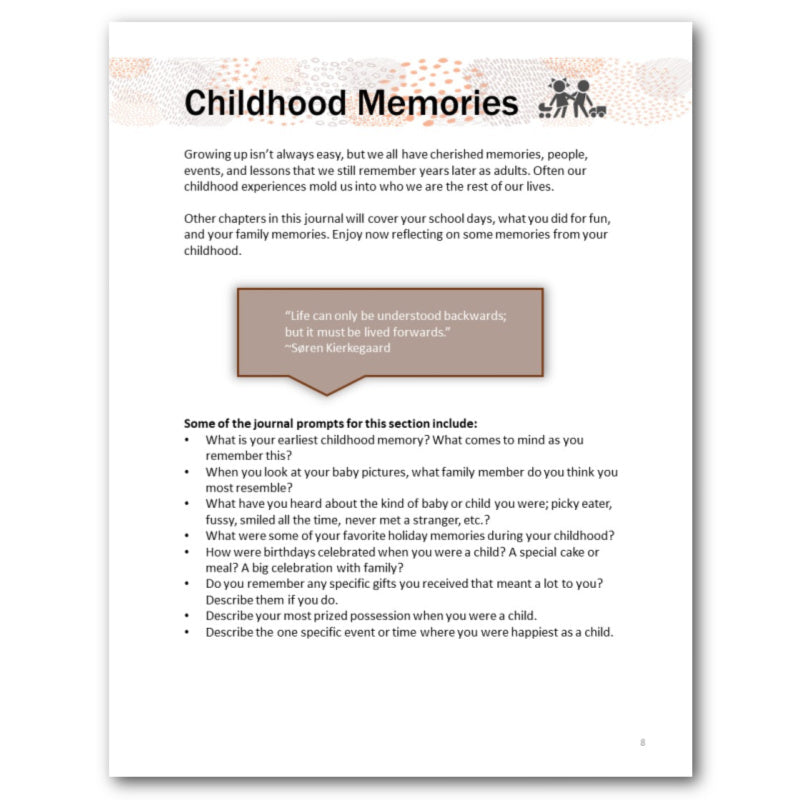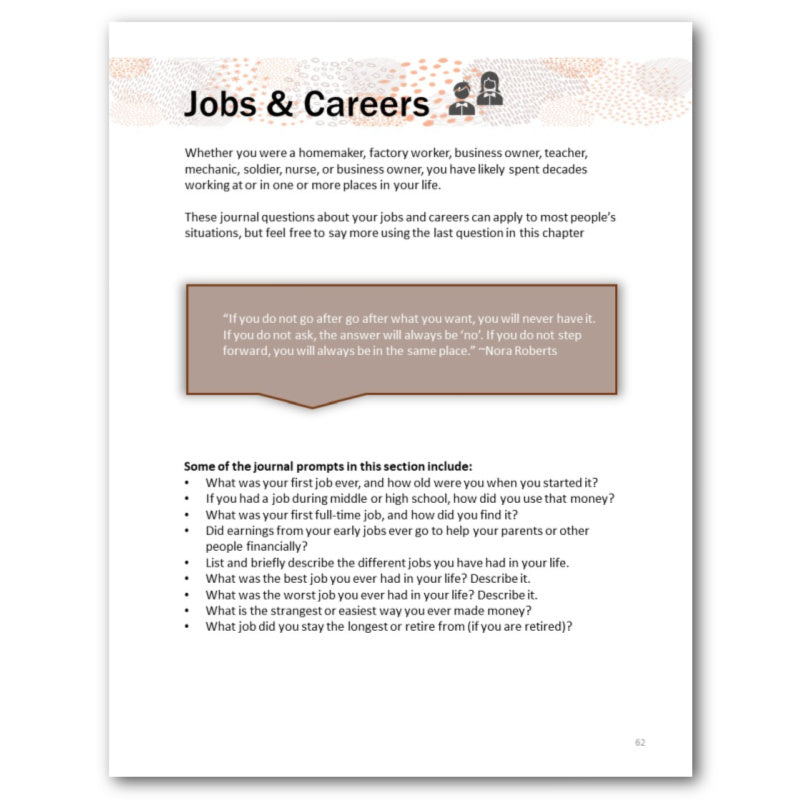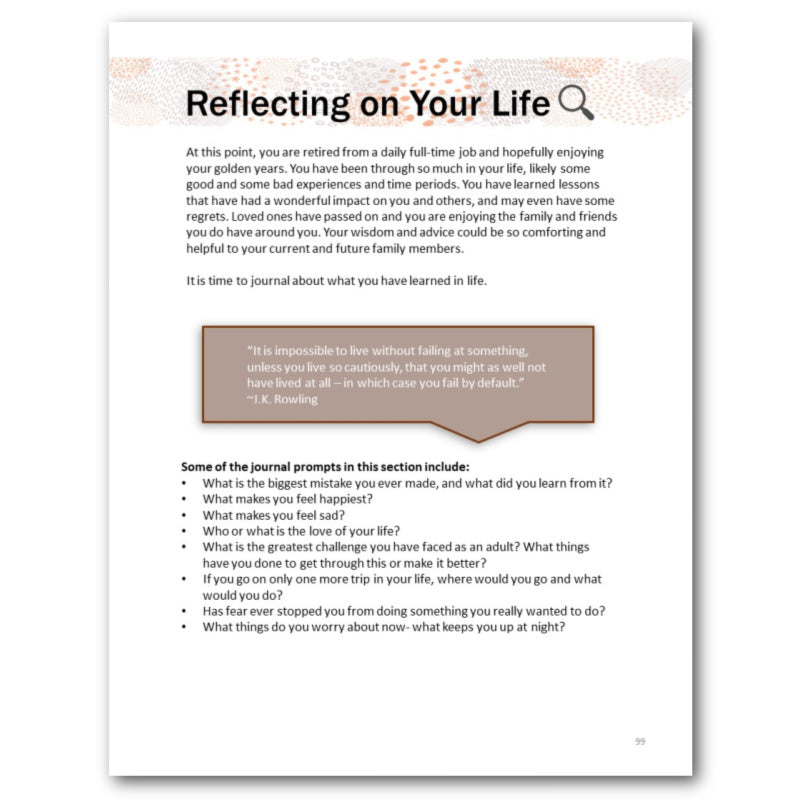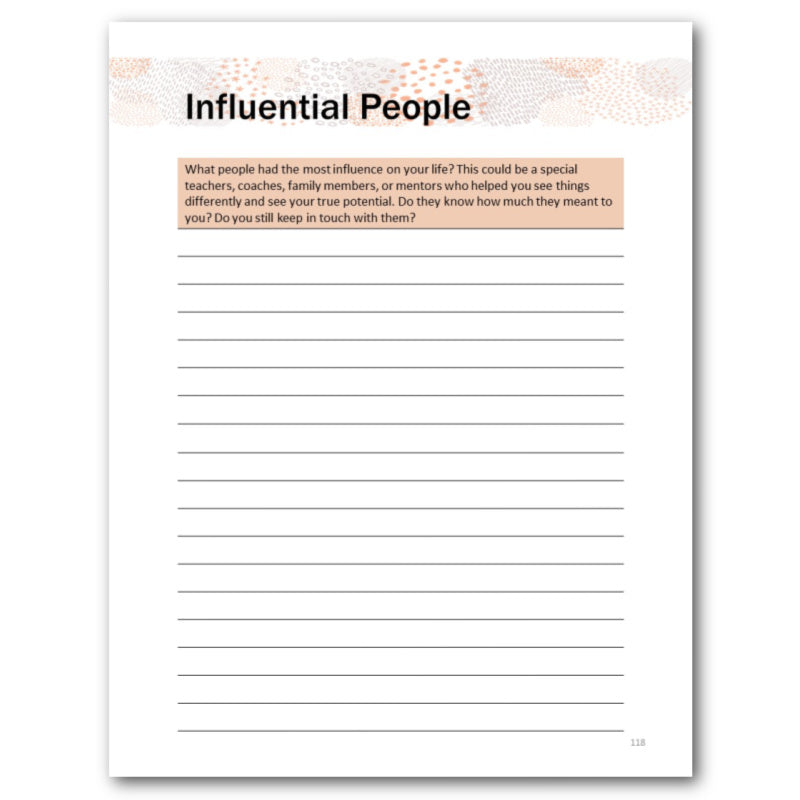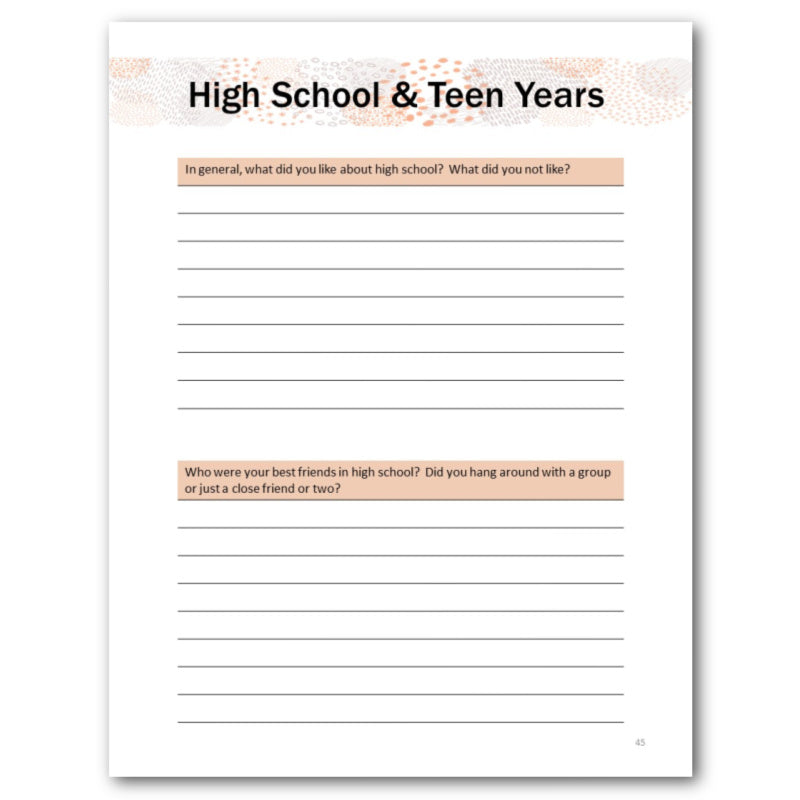 Bundle & Save
Save when you choose multiple Bucket Journals the perfect gift to encourage self growth and accountability.
Bundle & Save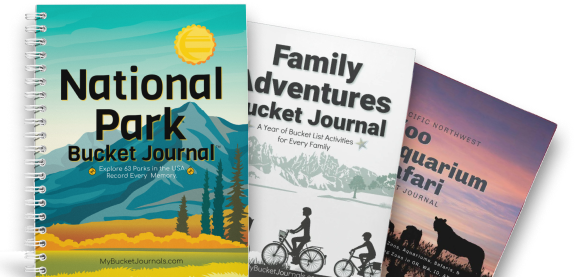 Save up to 25%

when you pair multiple bundles together.