Regular price
$44.97 USD
Sale price
$39.99 USD
Unit price
/
per
Sale
Sold out
Animals are part of nature's abundance and a delight to both children and adults. Most people will never be able to see lions in the wild or view penguins frolicking in the snow, so our visit to a zoo, aquarium, or safari gives us access to animals that we would never see in the wild. 

Many of these accredited attractions take part in the Species Survival Program (SSP), whose main objective is to manage populations of a particular species in multiple zoos to ensure that the population has the opportunity to thrive both in captivity and in the wild. You can show your support by visiting and helping with their conservation efforts.

The Pacific Northwest Zoo Bucket Journal has individual journal pages for 38 zoos, aquariums, safaris, and petting zoos, in the states of Oregon, Washington, Idaho, and Alaska. Go explore and then record your memories after your next animal adventure. 
How to Use Your Pacific NW Zoo Bucket Journal 
Each type of attraction (zoo, aquarium, safari, petting zoo, animal sanctuary) has its own unique page layout. Most of these are four pages long to help you document each part of the destination.
Build excitement for your excursion! Do research about your trip on page one. You'll find links for their website, Facebook page, and, if they have one, an animal cam.
Use page one to document the educational opportunities that exist, the facilities that are available, and the general areas to explore. 
Use page two to dig deeper into the areas and animals you most want to see during your visit.
Plan your route by using our interactive map to see where the attractions are located. You'll find the URL link on the Table of Contents page.
Head out and enjoy your zoo experience!
Once you get home, fill out the details on pages two, three, and four. Rate the attraction and your experience there.
Journal your day and record your memories!
Print Size: 8.5 inches wide by 11 inches tall
Delivered as: spiral bound journal
Page Count: 170 pages
View full details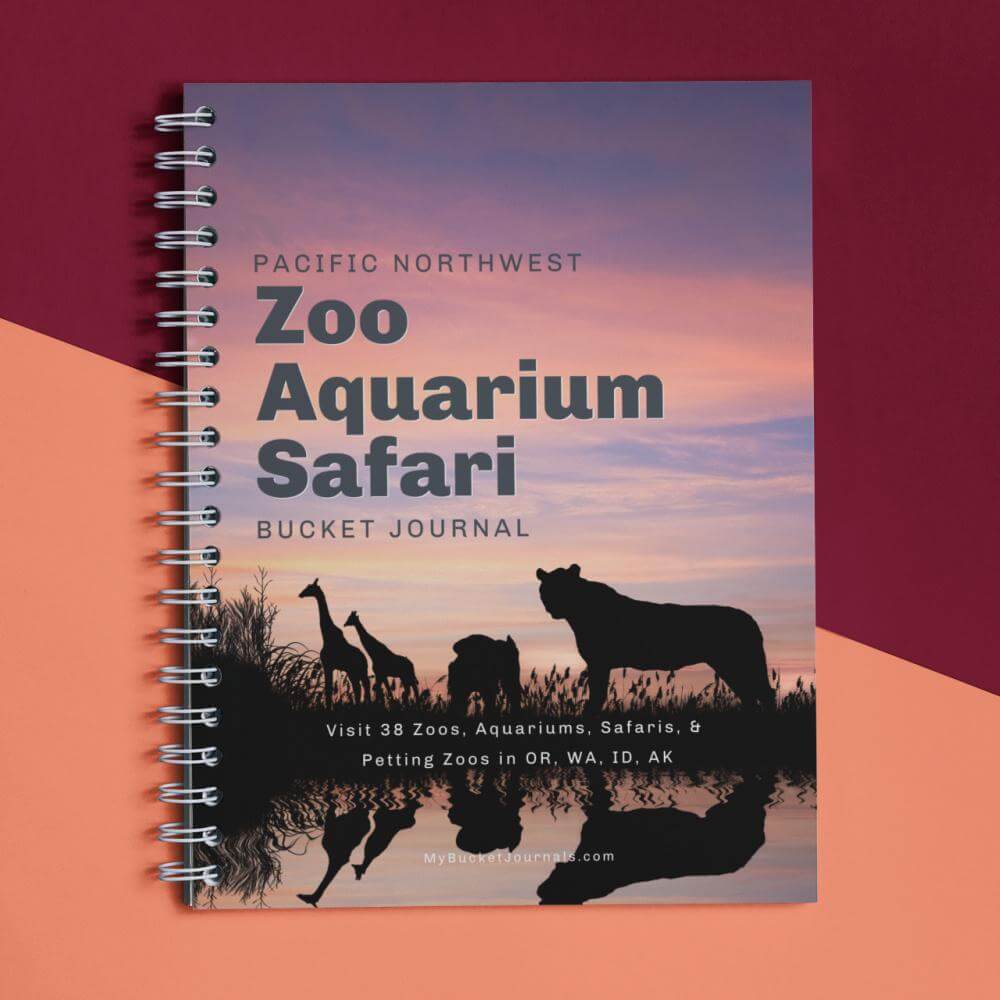 Bundle & Save
Save when you choose multiple Bucket Journals the perfect gift to encourage self growth and accountability.
Bundle & Save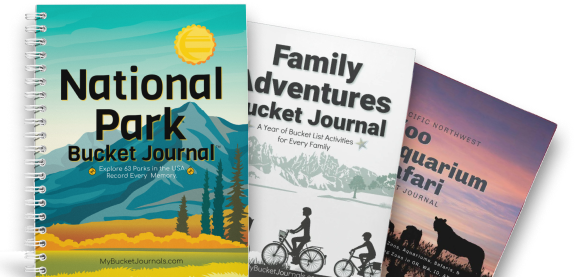 Save up to 25%

when you pair multiple bundles together.