Regular price
$44.97 USD
Sale price
$39.97 USD
Unit price
/
per
Sale
Sold out
Visit the historic sites related to each of the 46 United States Presidents.
Regardless of your political affiliations, you'll celebrate democracy when you get out and explore with the Presidential Libraries, Museums, & Childhood Homes Bucket Journal. 
How to Use Your Presidential Libraries, Museums, & Childhood Homes Bucket Journal
This is a journal. It is not meant to tell you what to visit at each site, but rather a tool to help you discover what is meaningful about the place and then journal about your experience. 
Page One is reserved for the information you find about the President – do a bit of research before you visit the historic sites.
When and where was he born?

What controversies and challenges did he overcome during his time in office?

What things were going on in the world at this time?

Plan your visit to their childhood home.
Page Two is about their Presidential Library and the things you see there. Not all presidents have a physical library, but all have their presidential papers and histories digitized.
Visit the URL for each library and plan the items you would most like to see.

Take note of the fees and hours available for visiting.

After your visit, journal about the things you saw and the impressions this place gave you. Did you learn anything new about this person?
Page Three has space to journal about the memorials, gravesite, and residence for each president.
Record your impressions of the memorial or gravesite.

Many former president's homes are National Historic Sites with much to explore.

There is plenty of room to plan your trip and journal about the experience.  
Page Four has space for the many museums that could be found for each president.
If we could not find a museum, (poor Zachary Taylor, almost lost to history!) we listed a state park or statue named for the president. 

Journal about your impressions of this place.  

 
For each of the sites we recommend, we've provided addresses, phone numbers, and online links to help plan your trip. Flip to the handy "Places Index" to see the presidential sites that are available in the area you are visiting. 
There are blank pages for four more U.S. Presidents (50 total) so this journal will be useful for many years.  Plus, we've left space to add additional museums as you find them.
The Presidential Libraries, Museums, & Childhood Homes Bucket Journal will become a living memory for your trips and adventures as you discover the service and dedication of the U.S. Presidents. 

Print Size: 8.5 inches wide by 11 inches tall
Delivered as: standard, print-ready, PDF file.
Page Count: 224 pages
This journal comes in other versions:
Presidential Libraries Bucket Journal - Digital (Print ready) Downloadable PDF 
View full details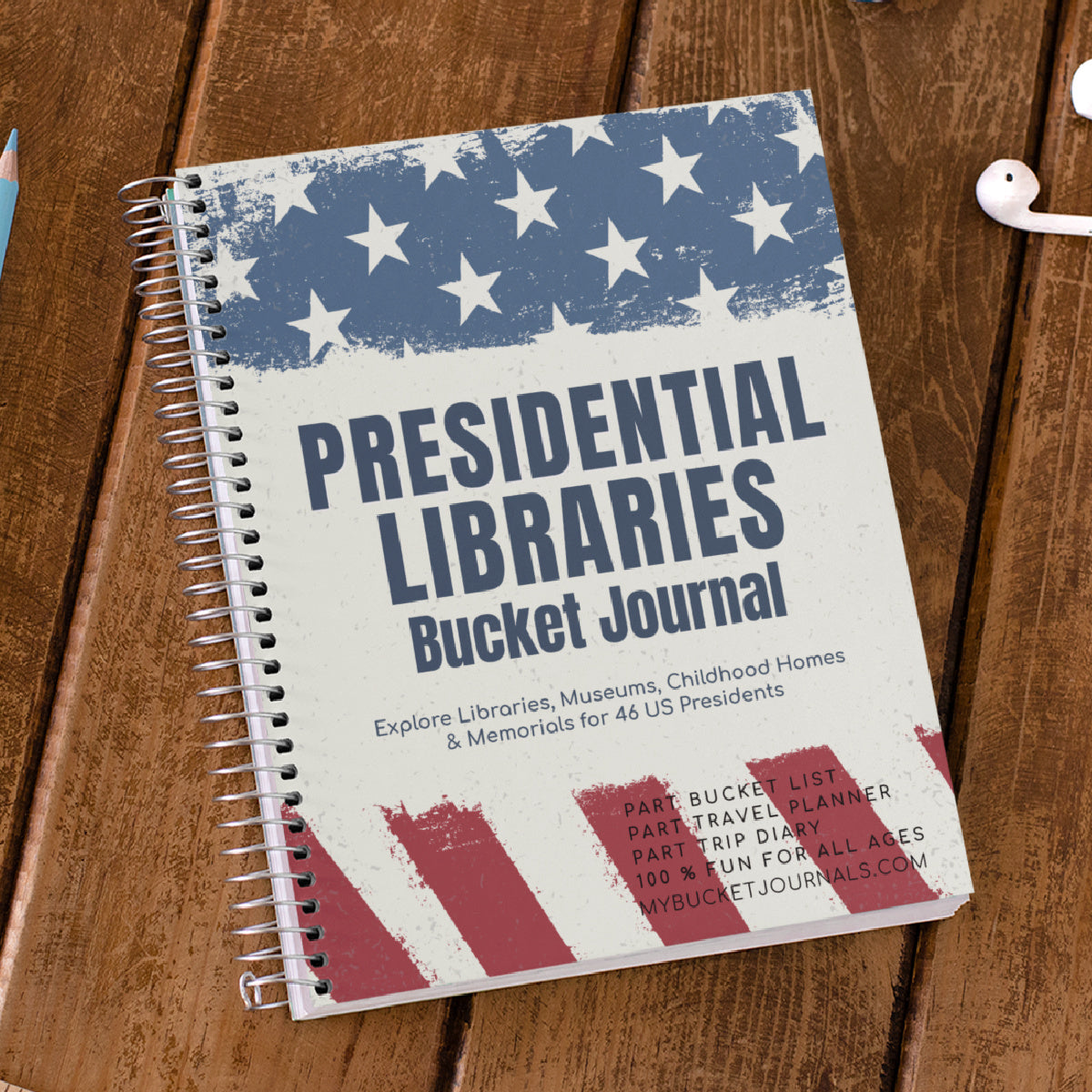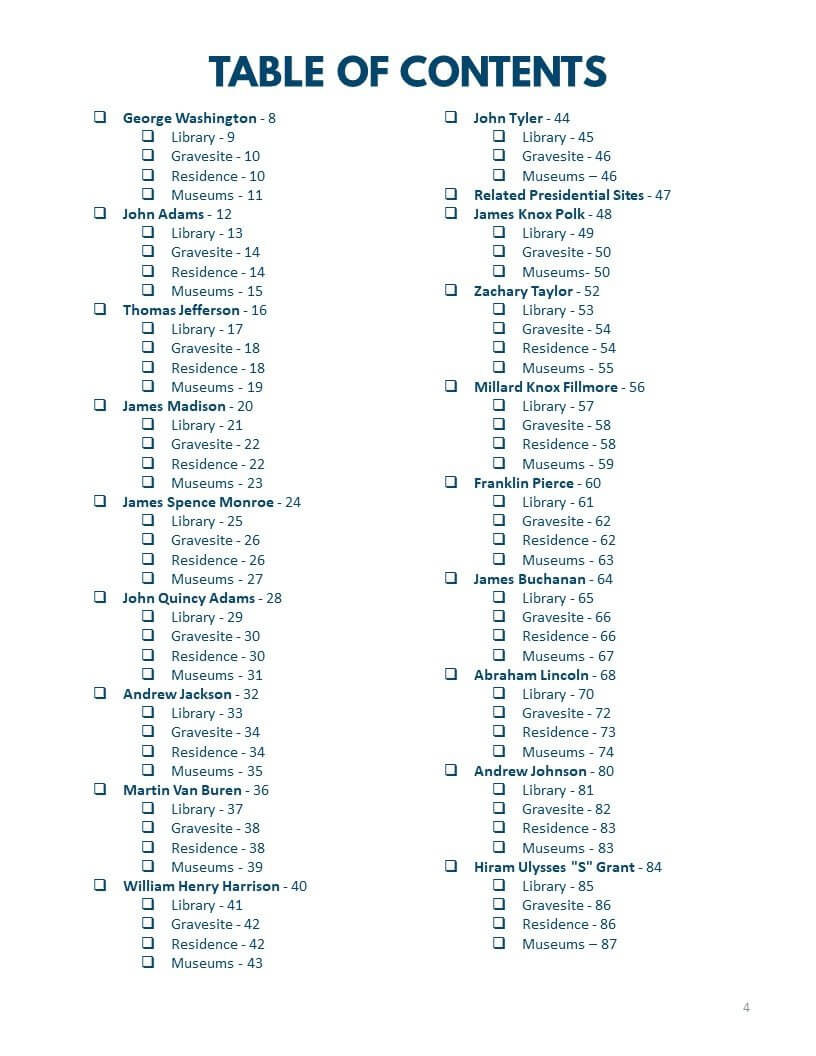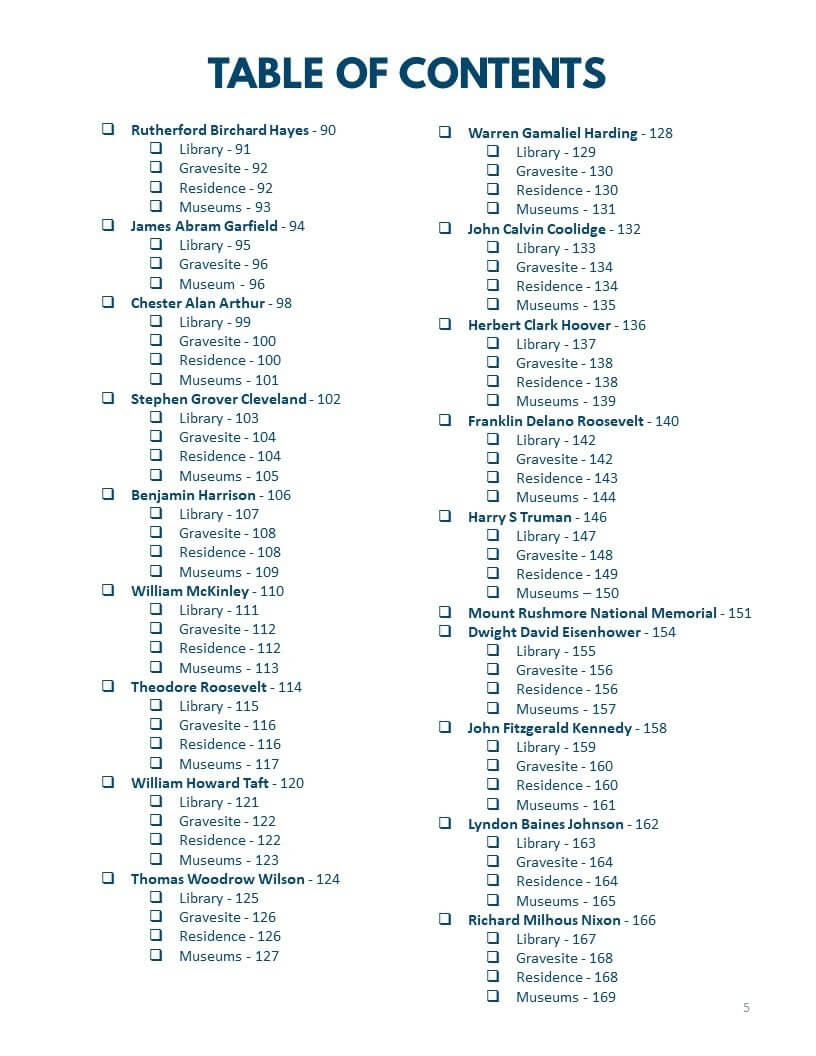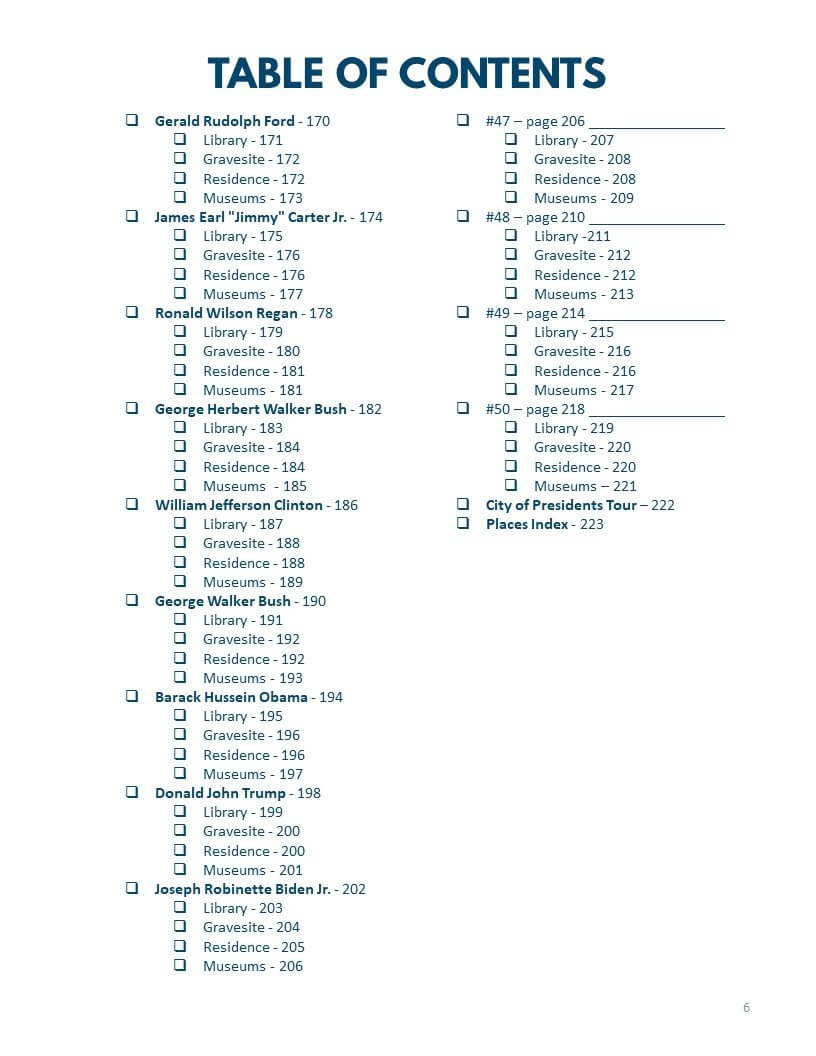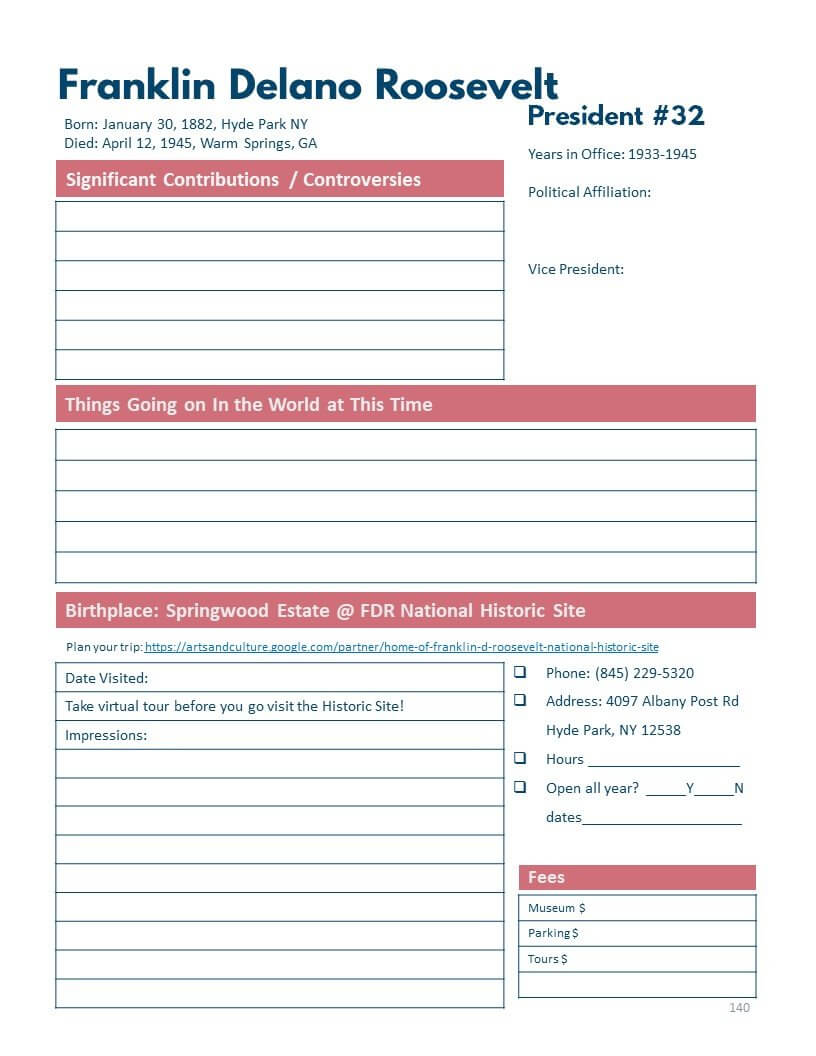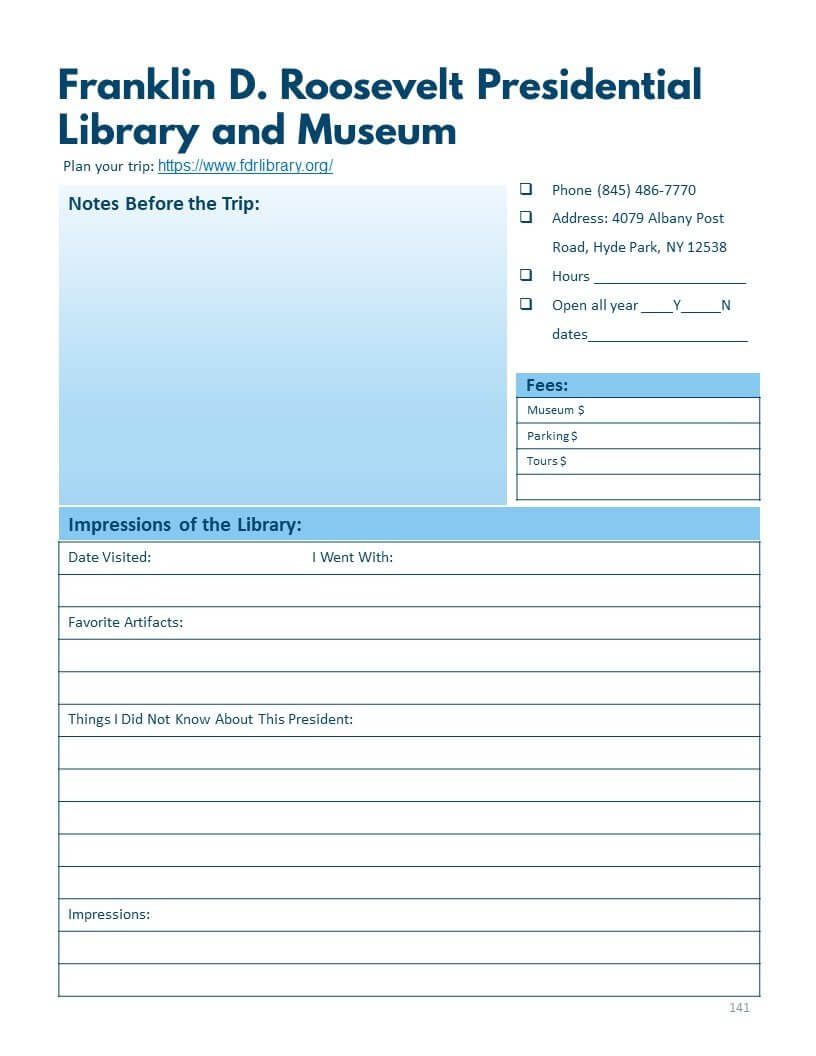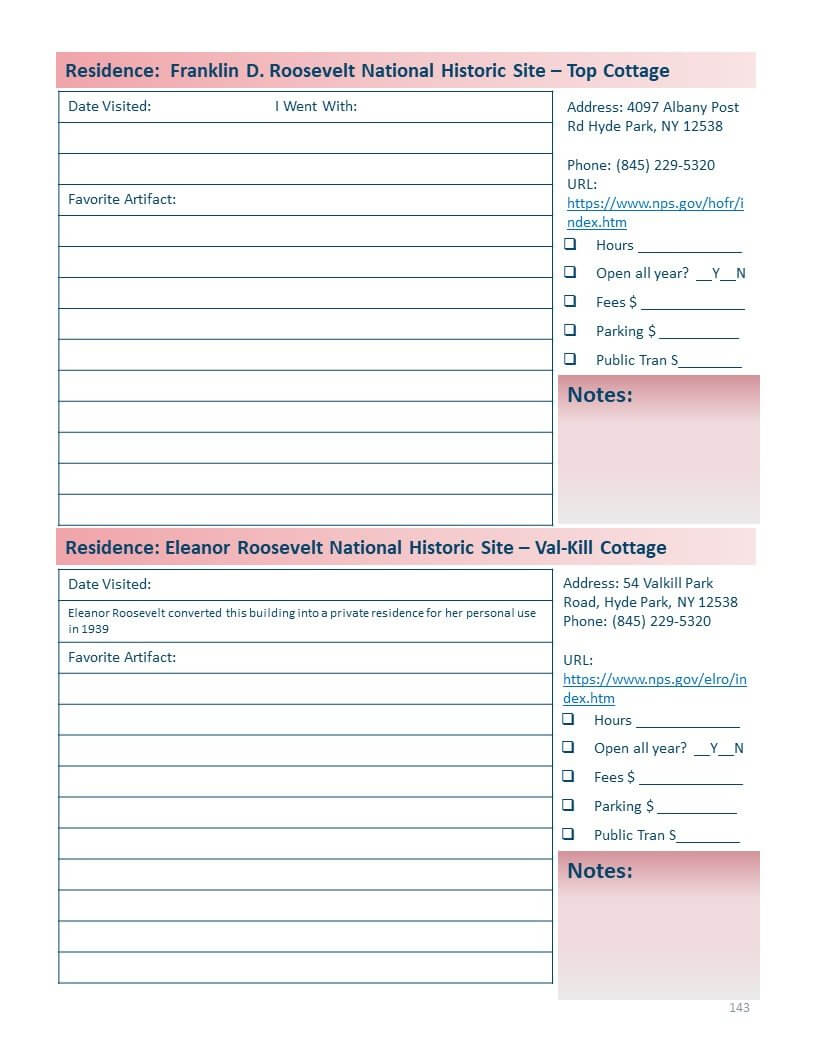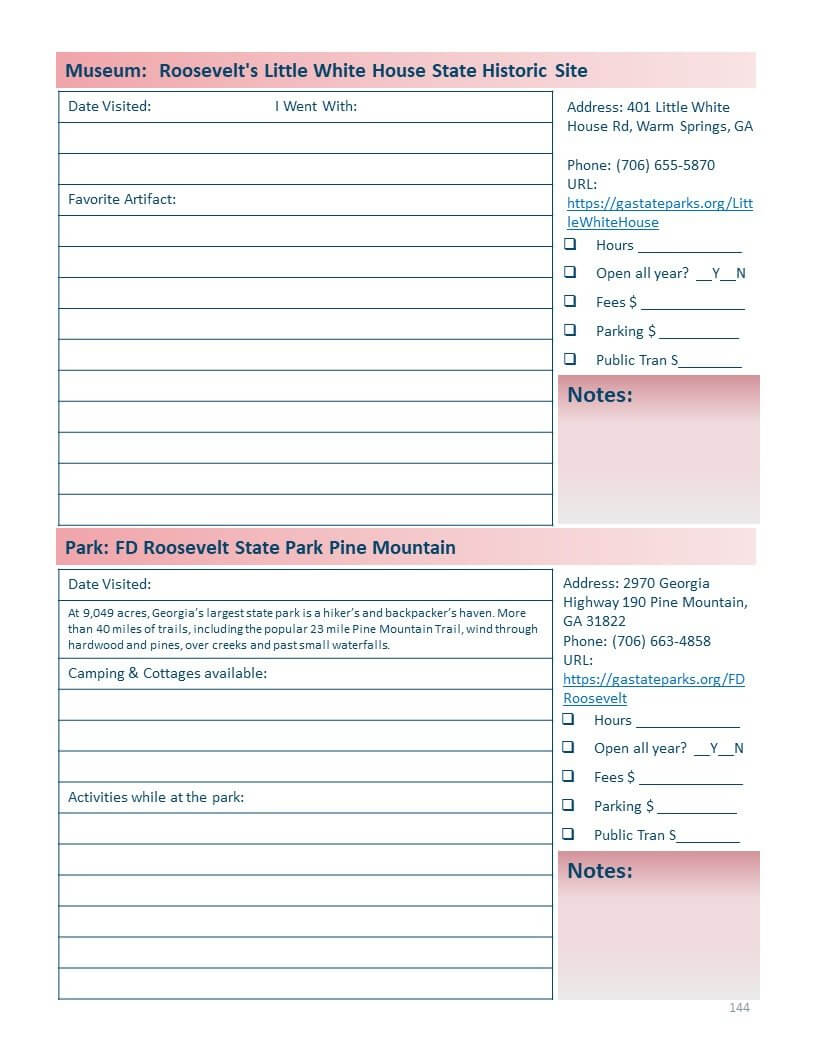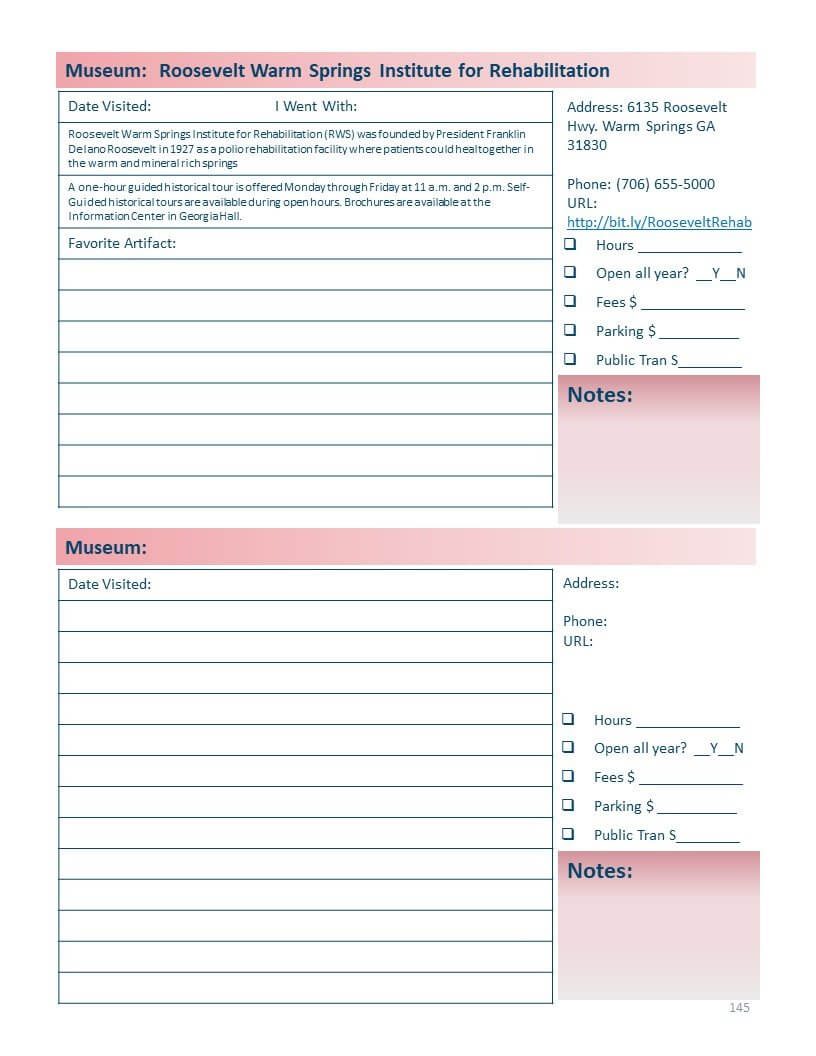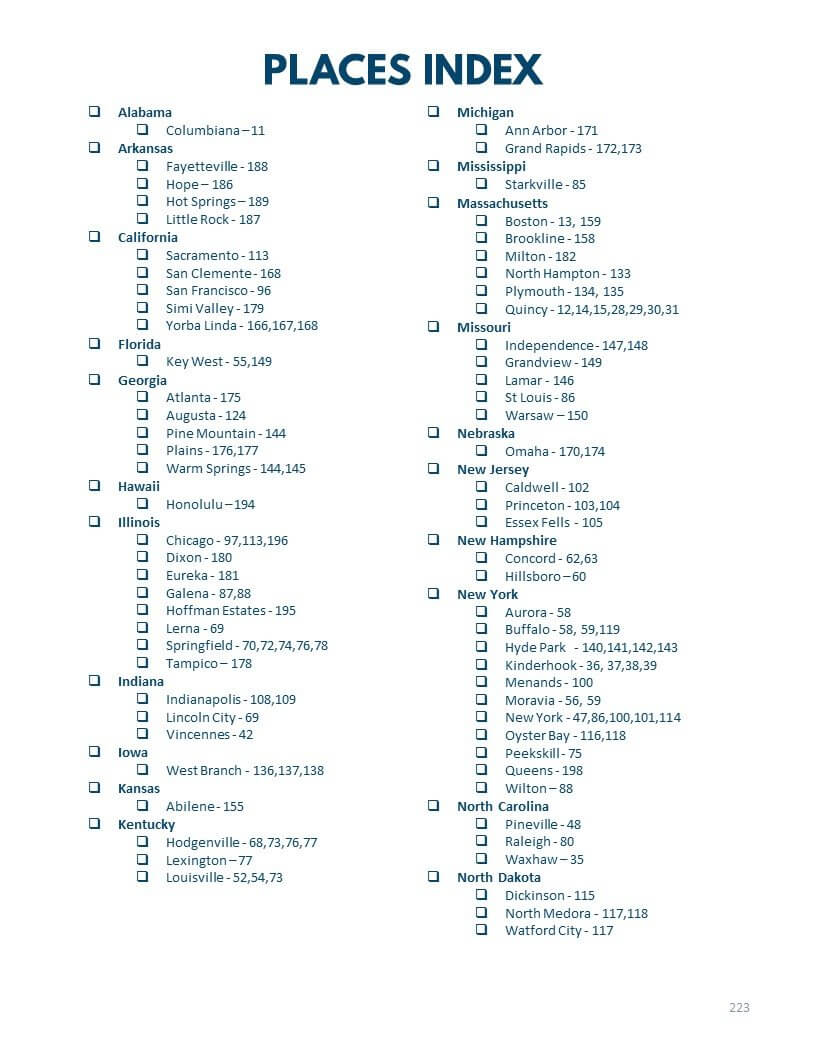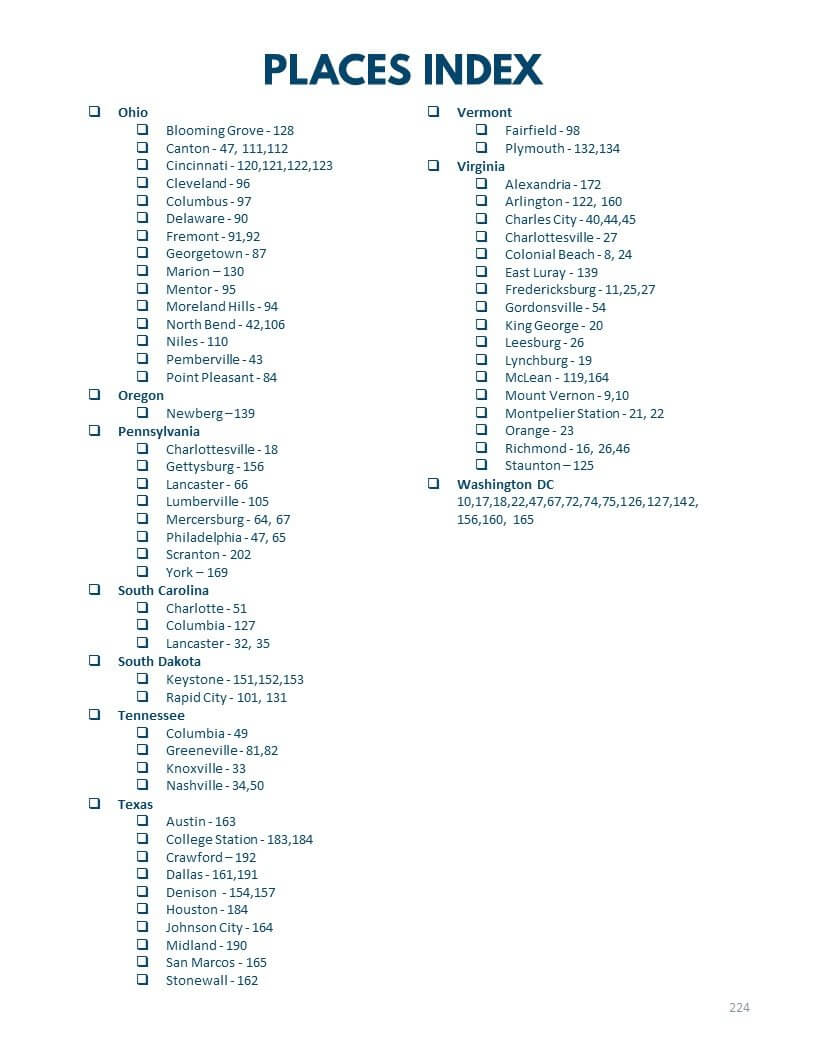 Bundle & Save
Save when you choose multiple Bucket Journals the perfect gift to encourage self growth and accountability.
Bundle & Save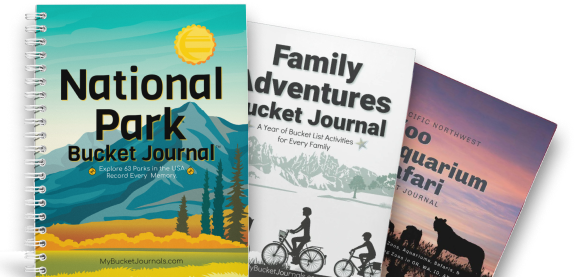 Save up to 25%

when you pair multiple bundles together.